August 3, 2022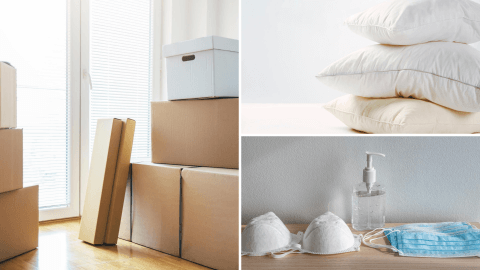 We are counting down the days until move-in, and we can't wait to welcome you to the university for the Fall 2022-23 academic year! To help prepare you for move-in, please review the attached PDF of materials furnished by the HU Department of Public Safety and the Office of Residence Life.
This packet will provide you with critical details on:
Your scheduled date for moving in
What to bring and what not to bring to campus
The best traffic routes to take to campus and to your specific residence hall for check-in and unloading
Helpful resources for campus health & wellness, diversity and inclusion, and student support
The parking pass will need to be placed in your vehicle prior to arriving to campus to ensure you are directed to the correct staging area.
Remember - you CAN NOT check into your reserved room ahead of your assigned move-in date. These dates cannot be changed for individual circumstances and attempts to move in on different dates will result in delays or prohibited check-in to campus facilities. The schedules are designed in tandem with District of Columbia guidelines on road closures, controlled traffic density, and public health requirements.
We look forward to welcoming you to Howard and being the first stop on the successful journey to a stellar school year! For any questions, please visit our websites at studentaffairs.howard.edu/housing or publicsafety.howard.edu.
Categories
Housing