Howard Alumnus and Pulitzer Prize Winner Named Technical Editorial Advisor for The Hilltop
July 12, 2021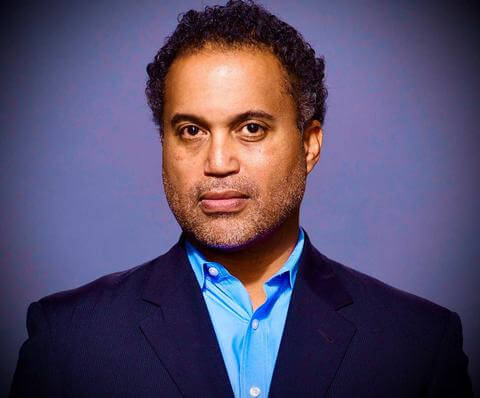 WASHINGTON - Howard University is proud to announce that Keith L. Alexander, Howard alumnus and Pulitzer Prize-winning crime and courts reporter for The Washington Post, has been named The Hilltop's new technical editorial adviser.
"Mr. Alexander's years of experience in media and journalism will offer tremendous opportunities for our students to learn and grow," said Vice President of Student Affairs Cynthia Evers, Ph.D. "The Hilltop will greatly benefit from his expertise, and we look forward to having him advise our students."
"As a current Howard University student, I am elated to welcome Alexander back home to the Mecca," said Jaelen Coney, Hilltop policy board chair. "As an award-winning journalist, Alexander is a true role model for me and my peers and embodies the excellence our University cultivates. It will be an honor to learn from him and witness his contributions to The Hilltop for years to come."
Alexander brings a wealth of experience to The Hilltop. Before his current role at The Washington Post, Alexander reported for USA Today, Businessweek and The Dayton Daily News. He has also worked as an adjunct journalism professor at various Washington-area colleges, including Howard University, the University of Maryland and Trinity College.
"My years as a student at Howard and The Hilltop are very much a part of who I am today, personally and professionally," Alexander said. "I am honored and excited to return to both historic institutions and help guide the talented student journalists of The Hilltop as the nation's oldest, Black collegiate newspaper prepares for its centennial celebration 2024."
In 2020, Alexander was one of six journalists featured in the HBO documentary called "After Truth: Disinformation and the Cost of Fake News." The documentary highlighted Alexander's coverage of two violent crime stories in the nation's capital. Years prior, he served as part of The Washington Post team that examined fatal police shootings across the country. The unprecedented investigation won numerous international awards, including the 2016 Pulitzer Prize for National Reporting. 
Additional highlights of his career include: three-time winner of the National Association of Black Journalists' annual writing awards, finalist for the 2002 Livingston Awards, and contributor to the writing team at The Post that won a Pulitzer Prize for coverage of the Virginia Tech mass shooting. He has made regular appearances on various television news segments, including "NBC Nightly News with Brian Williams," "CBS Morning News," ABC News' "2020," "BET Nightly News with Ed Gordon" and the "Today" show. 
Alexander was hired as a writer for The Hilltop during his freshman year and worked as an entertainment and feature editor during his sophomore and junior years. He was one of the lead student reporters during the 1989 student protest and was presented the Editor of The Year award for his work. Alexander graduated from Howard University in 1991 with a degree in journalism and was named an outstanding alumnus by Howard's School of Communications in 2000. In 2017, he was awarded the Paul Robeson Award for Outstanding Achievement in Journalism. 
"We're thrilled that alumnus Keith Alexander will be sharing his expertise as the editorial adviser to The Hilltop," said Yanick Rice Lamb, a journalism professor who advised the newspaper when it became the first and only daily at an HBCU. "This is an incredible opportunity for student journalists who will benefit immensely from his guidance. I can think of no better choice to lead them."
# # #
About Howard University
Founded in 1867, Howard University is a private, research university that is comprised of 13 schools and colleges. Students pursue more than 140 programs of study leading to undergraduate, graduate and professional degrees. The University operates with a commitment to Excellence in Truth and Service and has produced one Schwarzman Scholar, three Marshall Scholars, four Rhodes Scholars, 12 Truman Scholars, 25 Pickering Fellows and more than 165 Fulbright recipients. Howard also produces more on-campus African American Ph.D. recipients than any other university in the United States. For more information on Howard University, visit www.howard.edu.
About The Hilltop 
Located in the heart of Northwest Washington, D.C., The Hilltop at Howard University remains on the forefront of campus, local, and national news. University-owned and student-operated, The Hilltop, with a print circulation of 7,000 and a daily online publication, is committed to providing critical and enlightening news to the Howard University community and the Washington, D.C. Metro area. For more information, please visit: thehilltoponline.com.
Media Contact: Aaliyah Butler; aaliyah.butler@howard.edu 
Written By: Melissa Simmons Strategic Communications Manager 
Categories
Division of Student Affairs