July 2, 2021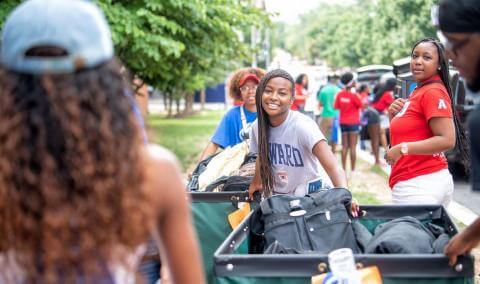 Howard University's Office of Residence Life and University Housing is excited to welcome our Bison to campus. In preparation, Residence Life announced move-in dates and times for the Fall 2021 semester. Bison will move in between August 6, 2021 and August 15, 2021. Time blocks for scheduled move in will fall between 9 a.m. and 6 p.m.
The Fall 2021 Move-In Schedule can be found here or via the PDF below. As you prepare to arrive to campus, we have provided traffic route guidance, parking and staging zones. A have also provided a list of items to bring to campus here.
We look forward to seeing you all soon!
Categories
Housing