Introducing Bison Stories
June 2, 2021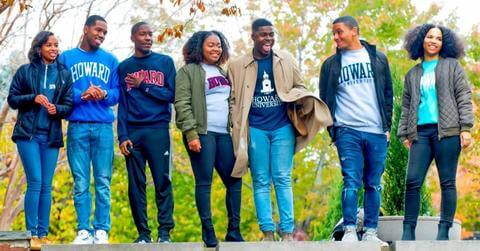 The Division of Student Affairs is proud to present Bison Stories, a pilot multimedia series that highlights out-of-classroom experiences at the Mecca. The goal of this series is to give viewers a sneak-peek into the lives of Howard University students as they share information about their student organizations, leadership and service-learning opportunities, life on and off campus, how they have grown at the Mecca, and much more. Additionally, we want viewers to hear how our Bison tackle challenges with the programs and services provided by the Division of Student Affairs. 
To ensure the success of the pilot, we are seeking students to create video content for the series. Topics include, but are not limited to the following: student activities, residence life, health and wellness advice, serving learning, their favorite things to do in Washington, D.C., and leadership and ambassadorship. 
Are you interested? If so, please contact us at studentaffairs@howard.edu and direct message us on Twitter or Instagram for more information.
We look forward to hearing from you! Stay tuned to our blog for our first Bison story. 
Written By: Strategic Communications Manager Melissa Simmons
Categories
Bison Stories and Division of Student Affairs