Howard University Names Cynthia Evers, Ed.D., as Vice President of Student Affairs
June 30, 2021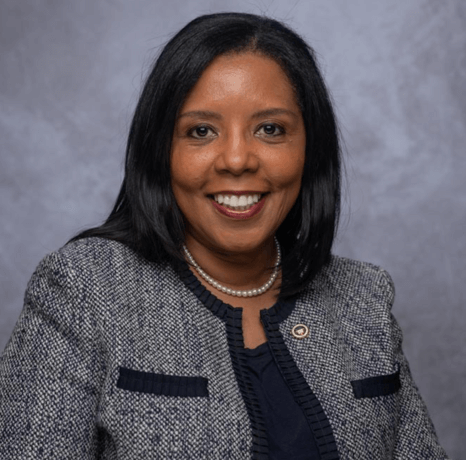 WASHINGTON – Howard University President Wayne A. I. Frederick is pleased to announce the appointment of Cynthia Evers, Ed.D as vice president of student affairs, halting a comprehensive national search. Evers has progressively served in responsible senior leadership positions at Howard University, including, most recently, interim vice president of student affairs and dean of students. 
"As dean of students, Dr. Evers has demonstrated unwavering commitment to student development, diversity and assessment. Please join me in congratulating Vice President Evers as she assumes this new role of leadership for student affairs," said President Frederick.
Serving as the executive student affairs officer at various higher education institutions and state departments of education of various capacities, Evers provides more than 20 years of higher education experience. Previously, she was appointed to serve on several committees instituted by the University System of Georgia's vice chancellor, including Complete College Georgia, Guided Pathways and Hispanic Latino College Completion Policy. She directed more than $6.5 million in grants for underrepresented student success, development and retention initiatives, including, but not limited to, federally sponsored programs for outreach and student services TRIO programs. 
"It is vitally important that Howard, through the collaborative efforts of academic and student affairs, continues to educate, prepare and support professionals who will make a difference in this global community," Evers said. "With the support that I receive from team Howard, I am encouraged that my continued efforts will yield positive results, and I look forward to implementing and supporting innovative programming that will enhance the educational experience for all Howard students."
Throughout her career, Evers has provided direct administrative leadership and instruction in educational programs in Istanbul, Turkey; Vicenza, Italy; and Kaiserslautern, Germany. She has increased student participation in campus life and programming; served on the University System of Georgia Board of Regents' statewide committees; and established campus-wide student affairs initiatives focused on international women, veterans and military members as well asdiversity enrollment and programming. 
Evers earned a Doctor of Education in higher education administration and a Master of Arts in education administration and human development from George Washington University. She received her Bachelor of Arts in English from Virginia State University.  
###
About Howard University
Founded in 1867, Howard University is a private, research university that is comprised of 13 schools and colleges. Students pursue more than 140 programs of study leading to undergraduate, graduate and professional degrees. The University operates with a commitment to Excellence in Truth and Service and has produced one Schwarzman Scholar, three Marshall Scholars, four Rhodes Scholars, 12 Truman Scholars, 25 Pickering Fellows and more than 165 Fulbright recipients. Howard also produces more on-campus African American Ph.D. recipients than any other university in the United States. For more information on Howard University, visit www.howard.edu.
Media Contact: Aaliyah Butler, aaliyah.butler@howard.edu
Written By: Howard Newsroom Staff 
Categories
Division of Student Affairs