Housing and Roommate Assignment FAQs 2023
July 7, 2023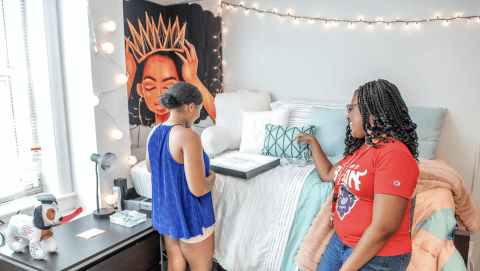 Housing and Roommate Assignments Frequently Asked Questions (FAQ)
1. WHEN WILL I RECEIVE MY ROOM ASSIGNMENT?
If you completed the housing application and paid the housing fee/deposit by the deadline, please continue to monitor your Bison email for your official room assignment. Assignments will be sent out by June 23rd. 
2. HOW WILL I KNOW MY ROOMMATE?
You may request roommates through the Housing Application under the "Roommate Groups" section. Under this section, you will have the ability to search and invite friends to join a group of potential roommates. For processing roommate requests, we encourage students to submit their applications within the same timeframe to avoid delays. The room assignment email will state your roommate's name and email address. This will allow you to build a bond and plan for your arrival to your home away from home.
3. AM I GUARANTEED MY ROOMMATE PREFERENCE?
Roommate preferences are not guaranteed. 
4. CAN I CHANGE MY ROOMMATE?
 Residents will have 1 week after receiving their assignment to submit any roommate switches. Final placements will be made prior to scheduled Move-In. 
5. WILL I RECEIVE MY HOUSING PREFERENCE?
While preferences are not guaranteed, Residence Life does its absolute best to match students with their preferences. Preferences include residence hall location, room type and roommate. These are awarded based on availability and time of submission. If your listed preferences are no longer available, you will be assigned to the next availability. 
Categories
Division of Student Affairs and Housing