Fall 2023 Housing Notifications Update!
May 5, 2023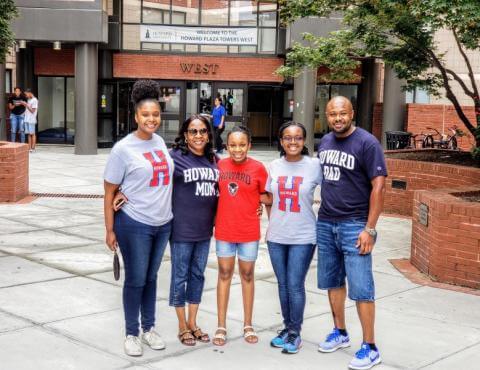 Housing Update 6.24.23 : Housing Assignments have begun to go out as of 6.23.23. Please use the following links if you have or need updates on your assignment:
Housing Cancellation form.  Please complete this link if you would like to elect to cancel or be exempt from your Fall 2023-2024 housing assignment. Charges for units begin once general classes start each semester. 
Please review below if you are an FTIC and was recently admitted to the university for steps on completing an application.
The Residence Life Housing Application opened on April 25th, 2023 at 5 P.M. EST for all FTICS. In order to access the full application, FTICS must have completed the following requirements:
Students confirm their intent to enroll at Howard University by paying the required $300 non-refundable Enrollment Fee. By paying this fee, you accept your admittance to Howard University. This is an out-of-pocket student expense that should be paid upon receiving your acceptance letter and before a student can matriculate at Howard University. Student loans or any other financial award money cannot be applied toward this fee (it cannot be waived). Accepted students may pay the $300 enrollment fee Here.
The steps are provided below for your convenience:
STEP ONE:
Enter your Student Identification Number including the '@' symbol; (Ex. @012345678) and PIN (six-digit DOB in the MMDDYY format or your new BisonWeb PIN) in the Students and Staff area (your identification number and pin can be found in your acceptance letter).
Select the Deposits tab at the top of the page.
Beside Select a term, select the appropriate semester from the drop-down menu. Do NOT select the 'NT' term. For example, if you are an undergraduate student, please select 'Fall 2023' and not 'Fall 2023 NT'.
Select the appropriate deposit from the drop-down menu beside Select a deposit. First year students should select the 'Freshman Enrollment Fee', and transfer students should select the 'Transfer Enrollment Fee'.

Follow the prompts through the payment, print the confirmation page and retain for your records this record.
STEP TWO:
All Howard communications will be sent to your Bison Email. Issued to enrolled student only, you can access your login information from BisonWeb generally between 2-5 business days after you have paid the correct enrollment fee for your admission type. You can access your student email through your BisonWeb portal. 
Step 1: Log into BisonWeb.
Step 2: Click Personal information
Step 2: Click View E-Mail Addresses
Note: You must enter the "@" sign before your student ID to access your BisonWeb account
Alternatively, you can log in at: www.gmail.com using your Howard email credentials.
Student email domain is: @Bison.howard.edu
Your username is generally, first.lastname; In some cases, it could be first initial, lastname.  
Example: howard.blue@Bison.howard.edu (first.lastname) or howardb@Bison.howard.edu (firstinitial, lastname)

A Bison Email is only issued to enrolled student. Students who are only accepted do not get a Bison email.
STEP THREE:
You are required to pay the $50 Housing Application Fee.
Please note: You must complete STEP 1 before entering the Housing Portal.
To Pay the Housing Deposit:
Log into 

Howard Epay

Click Deposits

Click Fall 2023 (NOT Fall 2023 NT)

Select the Housing Appl. Fee - New Entrants

Enter Payment Information

Save Confirmation Email
Before you can enter the Housing Application Portal, please refer to your "Welcome to Howard University" email with instructions on how to setup your Bison email. Your Bison email is used for official communications from HU faculty, and offices such as: Financial Aid, Student Accounts, University Housing, and the University Registrar.
The Housing Application opens on April 25th, 2023 at 5 P.M. for FTICS. Please complete the application here. Residence Halls and prices can be reviewed on our Explore Residence Halls page here. 
Categories
Housing