Volunteers Needed for Fall 2022 Move-In
July 28, 2022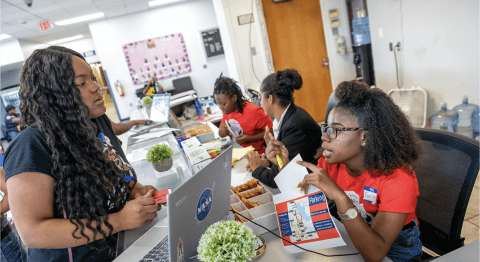 The Howard University Staff Organization needs volunteers from the Howard University Community to welcome our Bison to campus during move-in days. Volunteers are welcome to dedicate a few hours (4 to 5) as greeters and information guides: 
Greeters - Will be at the front of the building and in the lobby of the residence hall(s). This person will greet new students and parents as well as give gentle reminders regarding COVID-19 expectations (proper mask-wearing and crowding). This position will also ensure everyone is following the move-in policy of two (2) helpers per student.
Information Station within the Residence Halls – This station will help residents and parents with any questions or concerns. Assist with key/IDs (if needed), directions, local amenities, and help troubleshoot any problems that may arise. 
Volunteers are: 
Encouraged to be fully vaccinated (please bring vaccination card)
Required to bring their HU ID
Required to wear a mask 
Encouraged to wear Howard apparel (if possible)
Required to observe social distancing protocols 
Required to follow all CDC guidelines
All volunteers should report at least 10 minutes before their scheduled time block to allow for check-in, briefing, and to pick up your T-SHIRT. The Fall 2022 move-in schedule, move-in times, and sign-up link can be found below. 
Categories
Housing